You don't have to worry about going through your spiritual path alone.
You don't have to worry about going through your spiritual path alone.  In fact, being around like minded people will help you open up to parts of yourself and will allow you to talk about things you can't talk about to other people in your life.
You have many questions, and it's time for you to get answers.  These answers will help soothe your fears, melt your blocks, and have you feeling better (and more connected) then you ever thought was possible.
CHECK OUT THE COFFE & CARDS CLUB
This is the place where you can be part of an amazing spiritual community with incredible people who think and feel the same way as you.
You'll have access to an incredible spiritual library that has everything from meditations, to how to do card readings to free classes (such as the amazing Oracle 101 Course).
You'll have fun exploring your abilities during the psychic & mediumship development circle which happens twice a month and will LOVE hanging out with the club peeps during the monthly office hours.
The club community is a sacred place where you can post questions without feeling judged, and you can pulle cards for the group, ask for a reading, and get readings.  T
CHECK OUT THESE INCREDIBLE COURSES
Don't wait to explore the spiritual journey any longer.  I have created AMAZING online courses with ACCURATE info with exact steps you can take to start learning about your spirit guides, how to communicate with your passed loved ones, and more. 
Just because you learn to become a psychic medium doesn't mean you have to do readings for others.  You can use what you learn apply it to your own life.
You don't have to research Google anymore for the basics of spiritual connection any longer.  I will be your psychic mentor.
RISE INTO YOUR POWER GROUP
You've found your spiritual BESTIES!
Join the Rise Into Your Power group to find the support you need on your spiritual journey. Practice developing your gifts, share stories, ask questions, all without the fear of judgement.
This is a PRIVATE group on Facebook so you don't have to worry about what your friends and family think. It'll be our secret!
We have Miracle Mondays in the group and practice exercise on Wednesdays. But you have support from the amazing group every single day.
When you join, you'll have access to the Spiritual Toolkit EXCLUSIVE to group members. When you join, look under the FILES tab to download this special toolkit (all for FREE!)

If you're in the metro  Detroit area, then you can join an in person spiritual tribe.
Sometimes, we get together and just chat about spiritual experiences or other times you can join reading events or psychic and mediumship development circles.
If you're not in Michigan, you can still join because I will be posting ALL my events in this group (including all online events that anyone in the world can join).
This is helpful AF especially if you're not on Facebook.  You'll have all the events in one place with a calendar that will break down the awesomeness that is planned for that month.
Check out some of my digital resources that can help you
learn a bit about all things metaphysical.
WANT A PERSONAL MENTORING SESSION?
I can meet with you 1 on 1 to:
help you understand the metaphysical world and to validate to you what innate spiritual gifts you have. During this session, I can answer all the questions you've had about previous experiences you have, and how to tap into your unique gifts specifically. I'll guide you to resources that will be perfect in supporting you and also give you Spirit Tasks that will help you practice your abilities.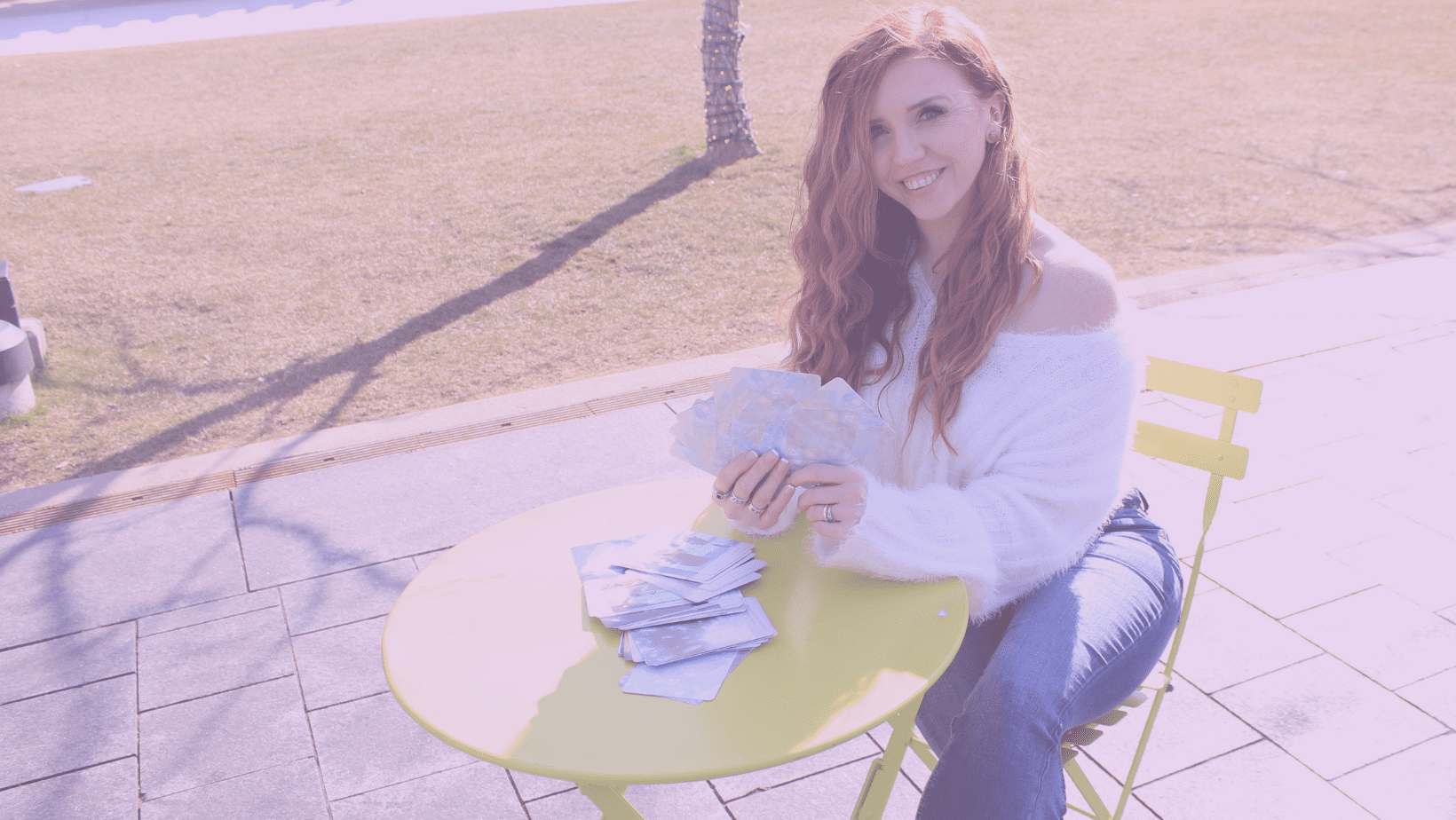 WHAT OTHERS ARE SAYING ABOUT THESE SESSIONS:
"Thank you Heather for your Coaching Sessions. This time with you was well worth it! She will help you see your full potential. She never hesitated to share her knowledge. Heather answered all my questions thoroughly. She always encouraged and gently nudged me along because she clearly wants me to succeed. Because of the knowledge I've gained and the experiences she gave me, I know I'm ready to move forward with my own dreams. Thank you Heather! You're a gem!" - Kim 
STILL GOT Q'S? CHECK THESE OUT:
No. Currently, I am only offering phone, Zoom, Facebook Chat, and e-mail sessions.
You'll receive a lot of mentoring guidance during Coffee and Cards, and also in my Facebook/Instagram stories.  The best place for my free mentoring will be in my Rise Into Your Power Facebook Group.
Yes. You are welcome to record your reading if you are able to. If your reading is done via Zoom, I will record your session for you and send you the link to your session.
Don't use time as an excuse! Your Spiritual side is the biggest part of you. Stick with me, and I'll show you ways to connect to your Spiritual team while you're cooking dinner, shopping, or when taking care of the kiddos!