Interested in learning more about the Spiritual realm? Then, look no further-below are my current courses that will allow you to explore the metaphysical world at your own pace, all while never having to change out of your pajamas!
Which Course Are You Drawn to?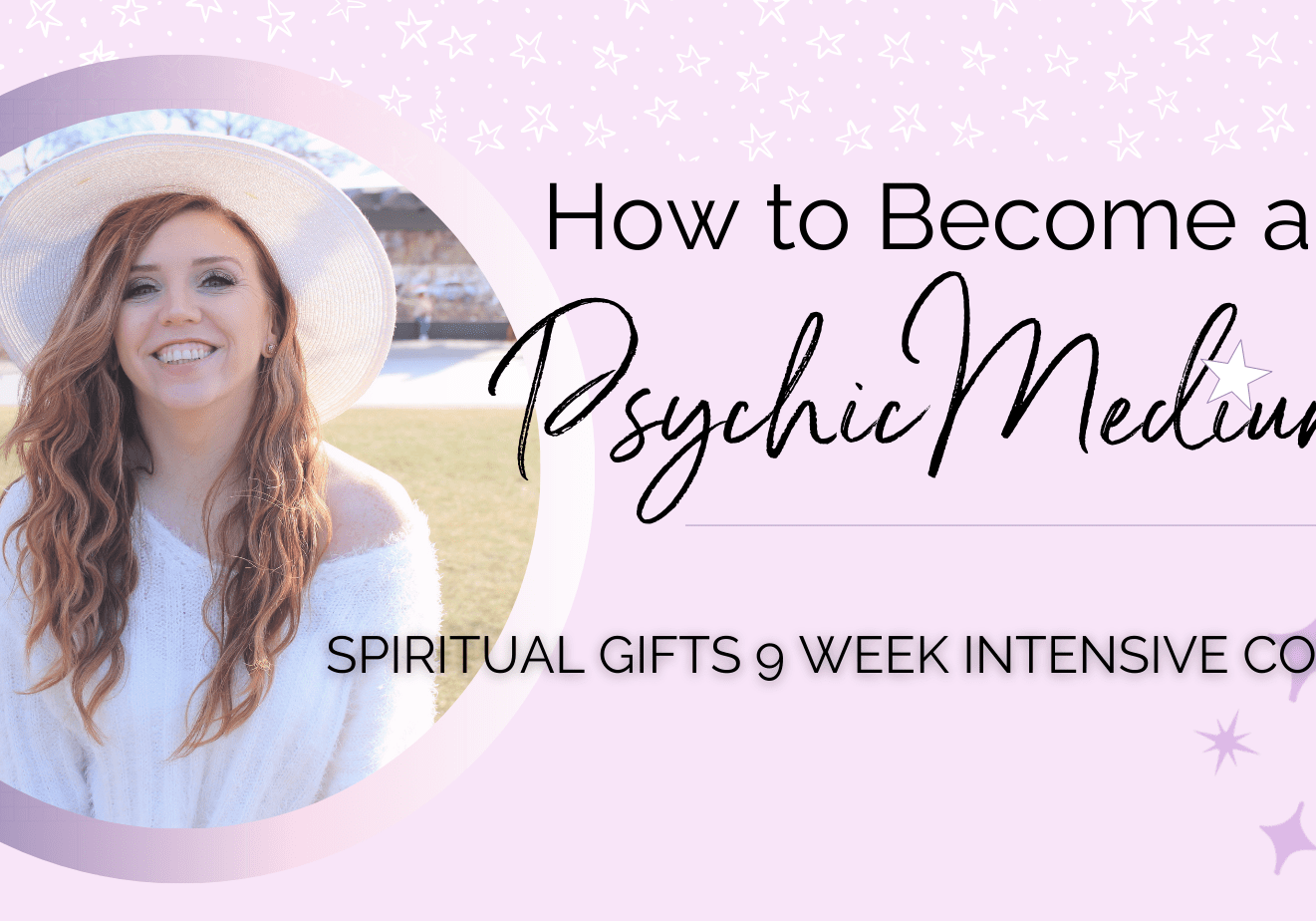 How to Become a Psychic Medium
EVERYONE has abilities, even YOU! In this  course, I give you ALL the tools you'll need to become an amazing psychic medium! You'll get practice exercises and so much more.
How to Interpret Your Dreams
This isn't your typical dream course.  You'll learn all about the world of sleeping, dreaming, and how to use your dreams to connect to your Spirit Guides.
Divination Tools Course
Divination Tools are different items you can use to connect to your spirit guides, passed loved ones, and angels.  This course will help you decide which tool is best for you!
Check out these NEW courses!
Connect to Spirit Masterclass
Learn about the different spirit guides you may have, their traits, and take a deep dive into understanding what abilities are the strongest within you so you get start getting your messages from your spirit guides and angels!
Numerology with Tarot Bonus
Learn all about the numbers associated with your birthdate, name, and more. Unlock secrets on why you are the way you are, who you came here to be, and find out if/what karma you came here to overcome.
Mini Course to fast track Your abilities
Don't want to spend 9 weeks with me in the other course? No worries- This course will give you EXACTLY what you need in order to become a psychic medium.  I'll give you the info, and tools you need to start practicing ASAP.