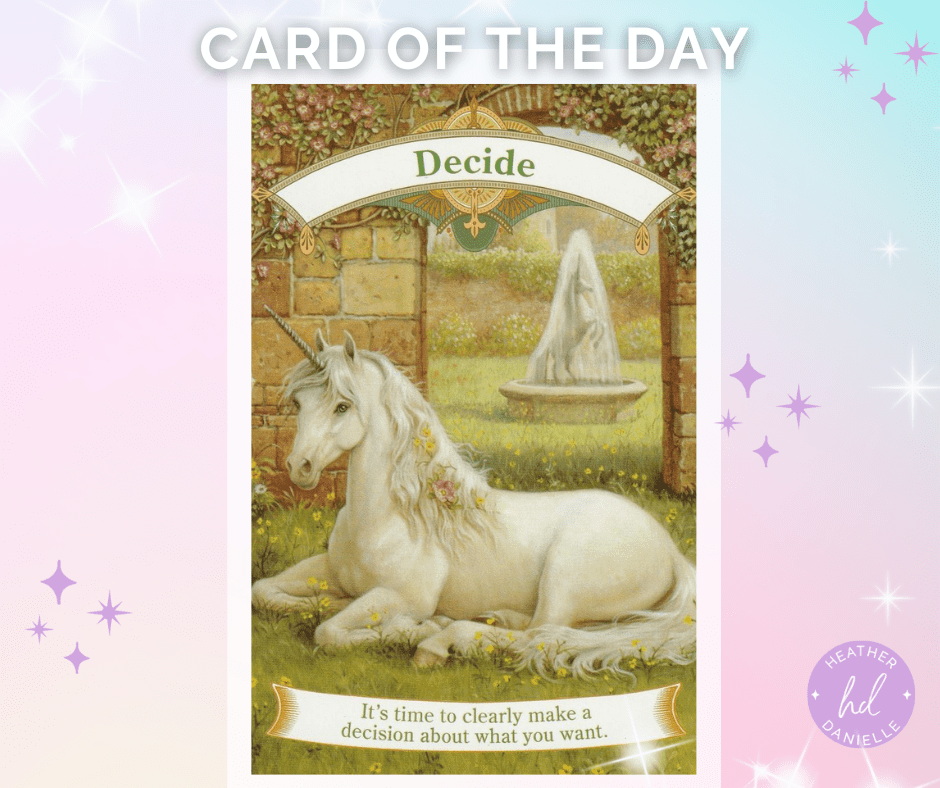 Decide 🫵
It's time to clearly make a decision about what you want…
As you go through life, you gain more respon­sibilities-one of the biggest is to decide what you want. You're now in a time where you could go in a few different directions, depend­ing upon your decisions. In other words, you must decide, "What's next for me?"
It's not always easy to make decisions. Fortunately, you have help: You can call upon Spirit to guide you, as well as trusted friends, family members, and experts. You can also "try on your future." This means closing your eyes and imagining the different possibilities for yourself, and then noticing how each choice feels. Which one makes you feel happi­est? Which choice makes you feel loved and safe? Which one feels like it would be most helpful to yourself and others? Always choose the path where you can do the most good in the world.
If you ever feel stuck, as if your life isn't moving along smoothly, then you need to make some clear decisions about what you want. Decisions are magical, in that they get things moving again. If you don't like the direction in which your life is going, you can examine your decisions to see if they need changing. The best decisions will make you feel happy, and will make the people around you happy, too.
Place a heart in the comments if you are you ready to make a decision!
Deck: Magical Unicorn Oracle Cards
Author: Doreen Virtue