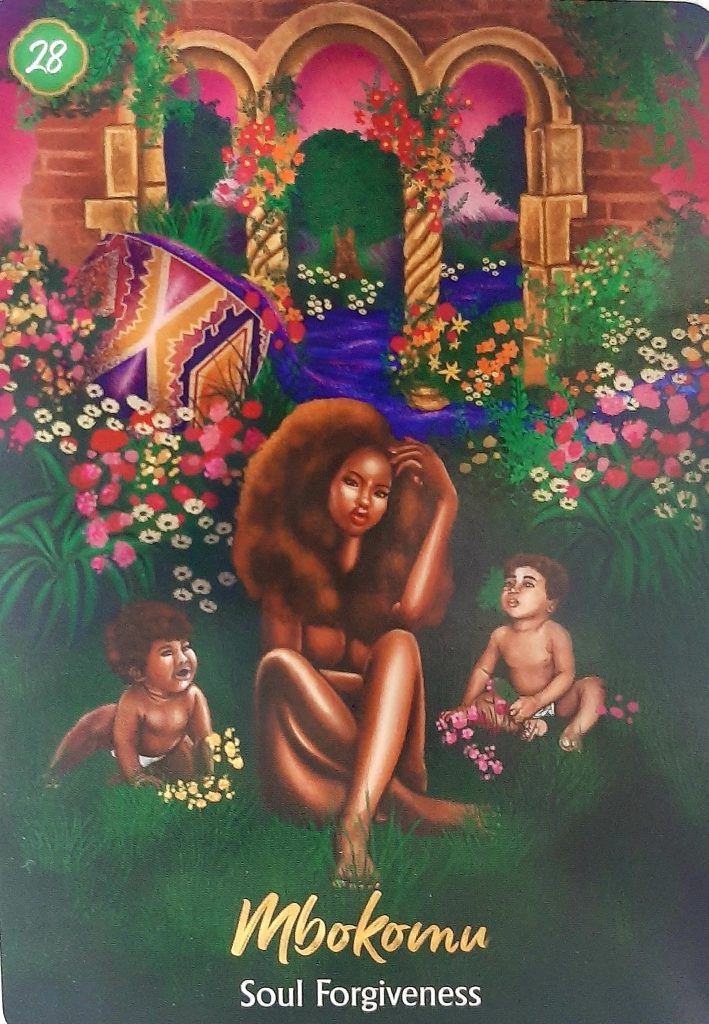 28: Mbokomu: Soul Forgiveness 🙏
Who do you need to forgive? Let it go and reclaim yourself! Forgiveness is a gift of freedom for YOU, from YOU.
When you aren't forgiving you are holding onto a grudge from the past and carry that negative energy with you everywhere you go.
"I release this negative energy with love and light."
Deck: African Goddess Rising Oracle
Author: Abiola Abrams