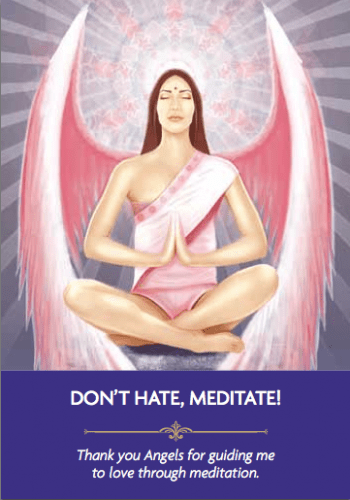 Don't Hate, Meditate!
"Thank you Angels for guiding me to love through meditation."
Anytime you feel overwhelmed by anger or frustration, close your eyes and connect with the Angels around you. They are a great part of your life and they want you to remove the feelings that aren't serving you so that you can have a deeper and richer connection with them. Meditate and connect with Heaven to extend your awareness so you can become more aware of who surrounds you on an energetic level.
Anytime you find yourself about to use the 'hate' word, close your eyes for a few moments and focus on something that makes you feel safe, free and blessed – something you love.
Deck: Angel Prayers Oracle Cards
Author: Kyle Gray