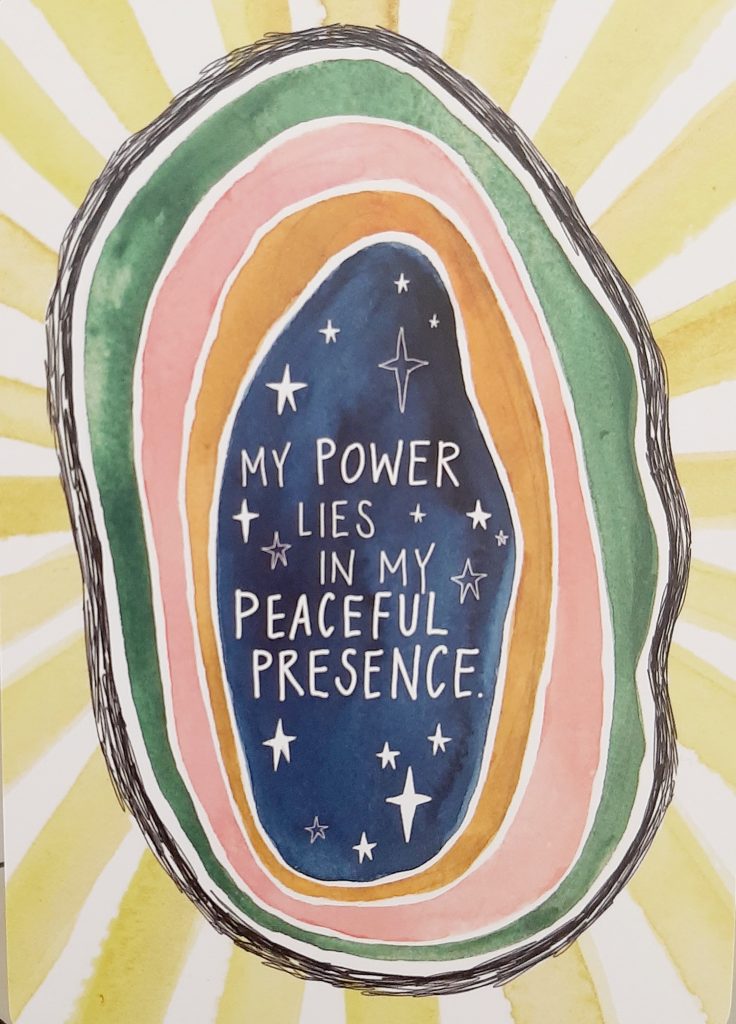 "My power lies in my peaceful presence." 😇
Today is a day for reflection, tuning in, savoring moments, and being an active listener.
Today is also Dia De Los Muertos (Day of the Dead). It is a great day to remember your passed loved ones, honor their memory, honor their life, and honor the part they played in your life.
Be open to their spiritual connection and see what happens. Maybe you feel them giving you a warm hug or see signs like butterflies, coins, feathers, or numbers!
Deck: Spirit Junkie Card Deck
Author: Gabby Bernstein