BLACK FRIDAY SALE!
GET ALL DREAM COURSE DISCOUNT PLUS SPECIAL BONUSES
Grab NOW , time is running out. 
It's time to harness the MAGIC of your dreams!
Your Spirit Guides, angels, and passed loved ones are talking to you through your dreams, it's time to start listening to their messages.
WHAT YOU'LL GET IN THIS AH-MAZING COURSE: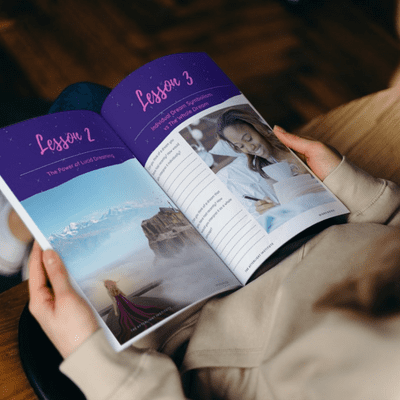 This course will help you:
Remember your dreams
Help you sleep better so you can dream better
Teach you about parasomnias like sleep paralysis
Show you how to lucid dream (& challenge you to try!)
Inform you on how to astral project
The 3 kinds of dreams & how to interpret them
Become a dream interpreting pro!
How to create your own dream journal
Learn to dream about past lives in bonus module
Find out how to chat with your guides in your dreams
AND...
Get certified through The Afterlight Institute!
USE CODE: DREAMS50 when you check out
Powerful Nighttime Routine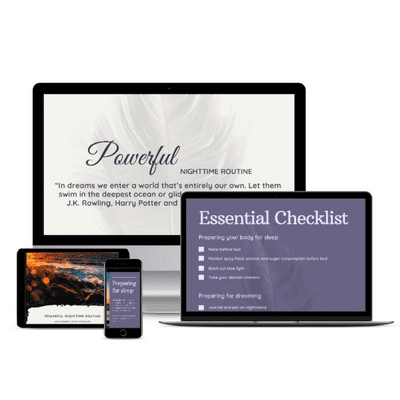 Divine Nightly Prayer Poster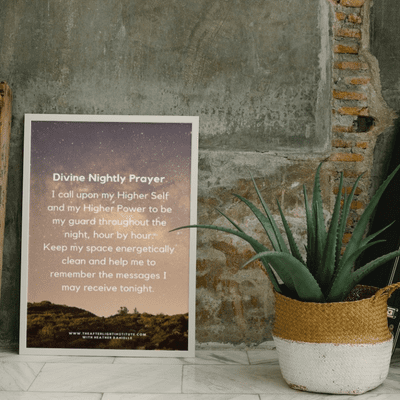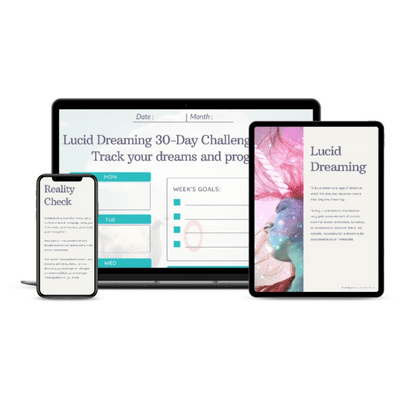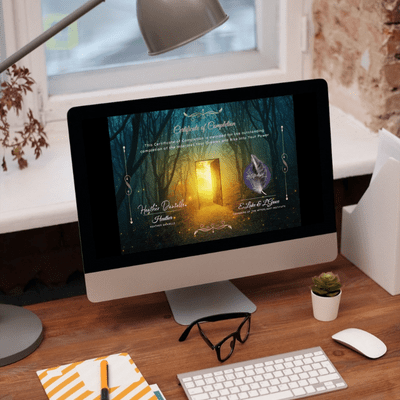 USE CODE: DREAMS50 when you check out
Communicating with Spirit MASTERCLASS for FREE!  
You'll be set up for talking with your Spirit Guides in your dreams with the modules in the Dream Course.
This MASTERCLASS will get you talking with them while you're awake.  You'll get a 40 page workbook full of info which includes:
10 Ways to get your spirit guide's name
5 step process to getting your personal signs
Understanding Master Guide Vs Spirit Guide vs Angels
Comprehensive look on how to communicate with your spiritual team (& tips for getting personal).

AND GET THE MINI PSYCHIC MEDIUM COURSE FOR FREE! 
You'll get the Communicating with Spirit Masterclass 7 days after you enroll in the dream course.
THEN, you'll get access to the PSYCHIC MEDIUM MINI COURSE 14 days later.
This will help pace you on your spiritual journey.
Will help you first with your dreams, then understanding HOW Spirit communicates with you and then how the psychic mediumship world works.
USE CODE: DREAMS50 when you check out
 Interpret your Dreams & Rise Into Your Power 
USE CODE: DREAMS50 when you check out
Check out what others are saying about this course:
"Heather's dream course is a fun and fascinating course! Who knew that there was more to dreams than just dreams! This course teaches the types of dreams, symbology in dreams and interpretation of dreams and more. It is presented in such an easy to understand way and gets you excited for wanting to remember your dreams each night." -Darlene