If you're wondering what to give your new age, metaphysical loving bestie- I got you covered. Here I give you 15 gifts ideas for those spiritual sassy friends, metaphysical newbies, for those friends with furbabies in heaven, and for the sensitive souls (aka empaths) in your life.
Don't fret about what to give to your best friends, these are some of the coolest and unique gifts you can give.
---
For your Spiritually Sassy Friend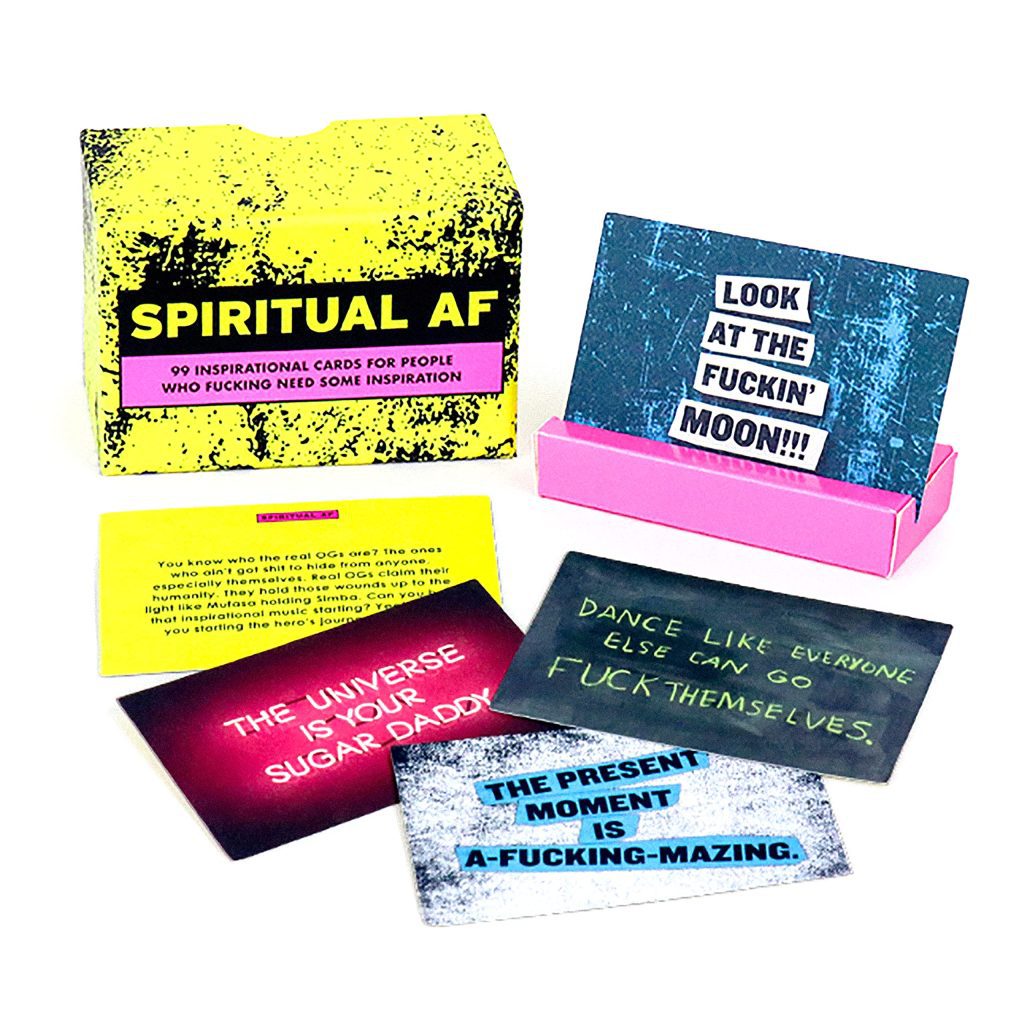 Spiritual AF Cards
Fun Spiritual Cards for those with a sense of humor
---
Comes with a stand to hold your card of the day.
There's also a Grateful AF Deck too.
Meanings of the cards are on the back. No guidebook needed.
Awesome T-shirt
What a freakin' cool quote on a shirt.
---
You can find this quote all over the internet on different items. Like coffee mugs, key chains, and the like.
Gift to the person in your life that may take spirituality a bit too seriously.
Spiritual
Cards
Perfect for friends who want to have fun learning about the spiritual realm.
---
Like a comic book card deck.
Funny stories help you learn spiritual terms and
40 cards in all and are like flashcards you use to practice for a test.
---
These are perfect for those EMPATHS in your life
If you know a sensitive soul in your life that needs a bit of self care, try out these REALLY cool and spiritually infused gifts that will make self care a bit more fun and insightful.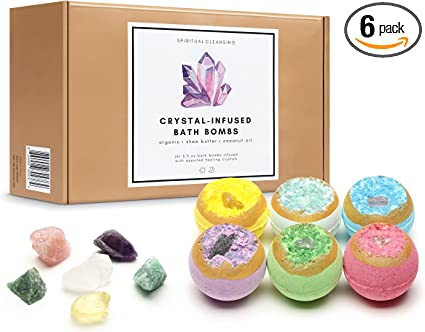 Crystal Bombs!
Empaths have a tough time with self care, but not with these crystal bombs that make it fun!
---
6 Organic Bath Bombs Infused with 6 Healing Crystals Inside
Each bath bomb crystal kit contains handpicked AAA-grade healing crystals
Each luxurious 150g crystal bath bomb is 100% natural,
Empath Bracelet
This bracelet is morse code for STRONG & FEARLESS
---
Great reminder for her throughout the day to shield
Always a reminder of how strong and fearless she really is.
These morse code bracelets are made of Eco-friendly materials, will never fade, tarnish and turn your wrists green
Empath Spray
Perfect for friends who want to have fun learning about the spiritual realm.
---
Comes with sage spray for energy protection
Also includes a selenite wand
You can upgrade the spray handle and also get a black bag for easy carrying.
---
Gifts for those new to the spiritual world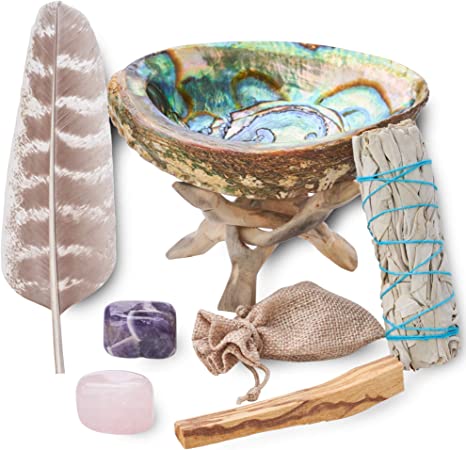 Inspo to meditate
This is a cute package that comes with spiritual newbie items that make the perfect gift.
________________________
Comes with white sage, smudging feather, guide book, shell with stand, sage, rose quartz crystal, amethyst, and palo santo (holy wood).
Since it comes with many options, they can see what they like the best.
Affirm Cards
Affirmation card decks are great for those who aren't ready for oracle and tarot cards.
---
These singing bowls are key C which relates to the heart chakraA journey of self-awareness and self-love
Raise your vibration: Allow your stress and anxiety melt away! It's a proven fact that the more you concentrate on the positive (raising your vibration), the happier you get. 
This Book
Is this a shameless plug for my book? Kinda. Not really. It's PERFECT for those who are curious about the spiritual realm, but may have fears
---
Short and to the point book for the spiritually curious
Each chapter is 7 steps I took to go from sick to psychic
Find out how I went from anxiety ridden to chatting with the angels so you can too!
---
Know someone who has a tough time meditating?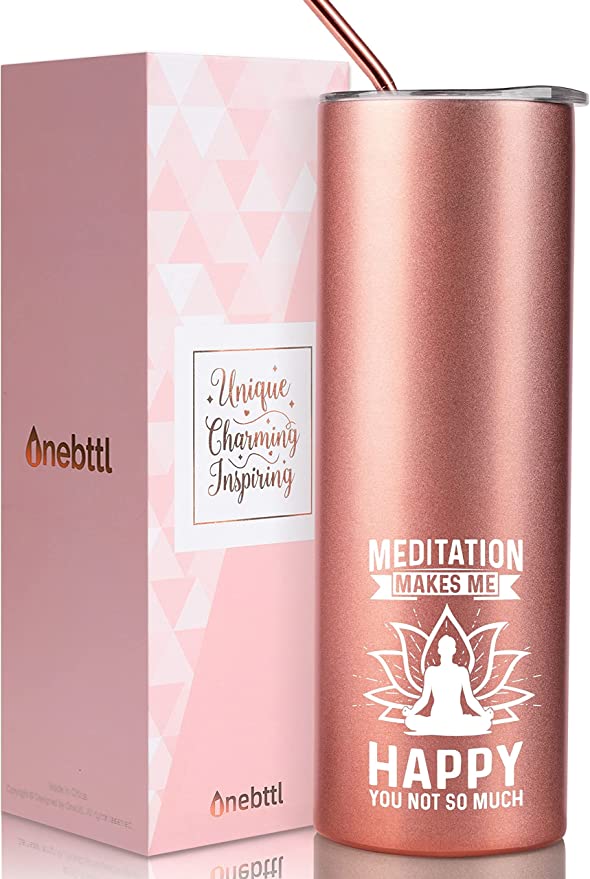 Inspo to meditate
This fun cup will keep them inspired to meditate.
________________________
Your friend will want to meditate after getting this cup because everyone will be asking her about her new meditating tumbler.
Singing Bowls
Tibetan Singing Bowls will help you have fun meditating.
---
These singing bowls are key C which relates to the heart chakra
Creates beautiful singing tone to increase feeling of peace.
Use before, during, or even after meditation.
Glow Buddy
Do a breathing meditation with your glow buddy!
---
When this guy turns one color, breathe in
When it turns another color, breathe out.
Directions are included, but it'll be easy to meditate with him by your side.
---
For those who want to honor their furbabies in heaven…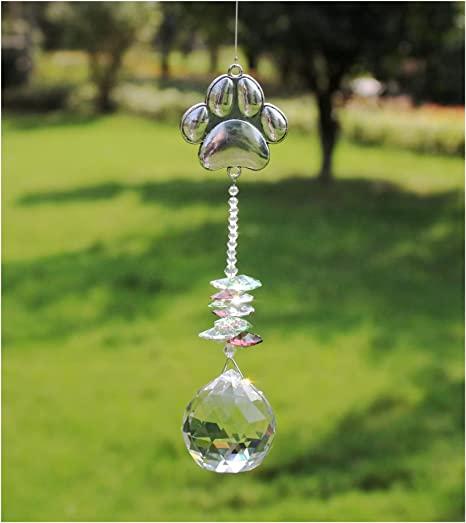 Paw crystal
Hang this crystal in the sunshine and watch magnificent rainbows appear
________________________
Let this rainbow's shining light bring together good thoughts and positivity through trying times and hard days to and let it remind you of all the beautiful days to come.
Comes with high quality gift box
Rainbow Beads
This allows you or your bestie to carry a piece of your furbaby wherever you go.
---
7 Colored Rainbow Beads: Symbolizes the Rainbow Bridge, where beloved pets eagerly wait for the reunion with their owners
1 Paw Bead: Represents your beloved pet waiting for you at the Rainbow Bridge.
Pawprint Chimes
A windchime to honor the furbaby in heaven
---
18" metal cast wind chime featuring a paw print with sentiment on both sides
Perfect for inside or outside display
Can have it taken to engraving place to have the pets name engraved. So cute!
Give this keepsake to grieving family or dear friends who lost their beloved pet.
Hope you loved these 15 Spiritual gifts to give to those spiritual curious, open-minded, metaphysical loving, chakra balancing friends and family! Btw, I am an Amazon affilaite (woo-hoo!) this means I may get a small commission if you use one of my links, but there's no extra cost to you. It's a WIN-WIN!