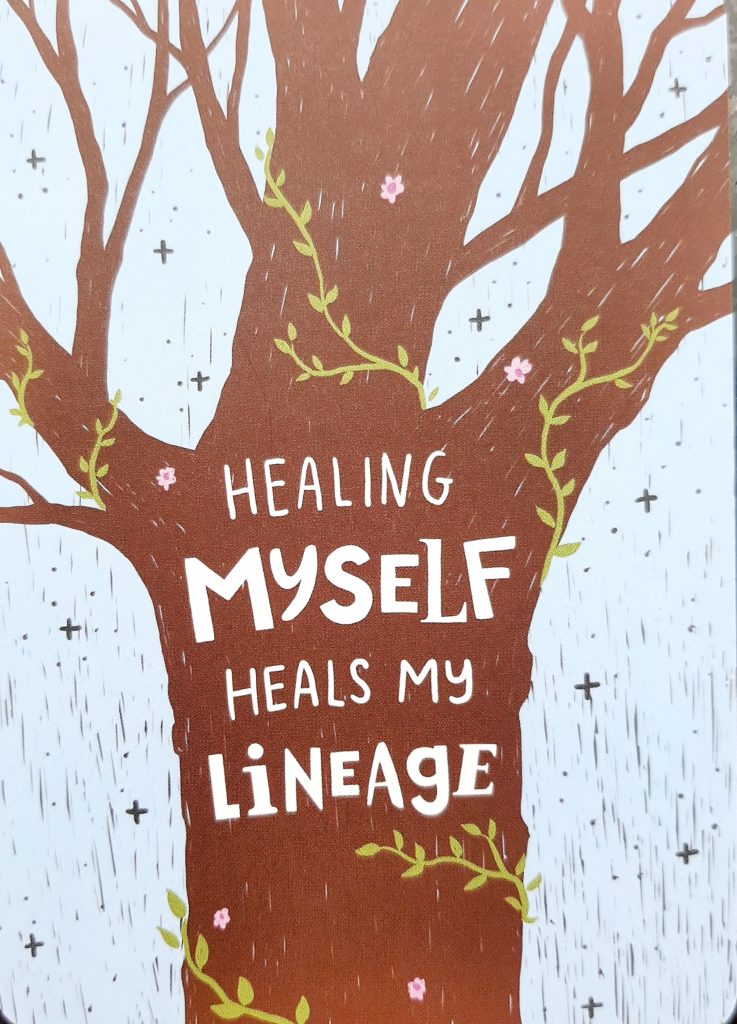 HEALING MYSELF HEALS MY LINEAGE 🌳
"I go beyond the fears and limitations of my lineage."
Our lineage is our family line, the continuation of our family's story. When we were born into our current lineage, many of the ideas and beliefs held by our family became our own.
If you are feeling held back in life, there's a good chance that many of these stories are in fact limiting, fear‑based, and outdated. There are karmic energies within your family line that you are having to push through. You are being held in a sacred light of healing and encouraged to revisit some of the more challenging family stories in order to claim your own truth.
Know that your ancestors in spirit are cheering you on. All of your healing in this lifetime is healing for the family line. All of your achievements are achievements for the lineage. As you push through the old limitations, you are carving a new path for yourself and for future generations. This is huge.
Deck: Raise Your Vibration Deck
Author: Kyle Gray