I help empaths tap into their own spiritual powers through psychic and mediumship skills. I also bring forth messages of hope & healing to help others who have a tough time navigating this crazy human life.
I didn't find out I was psychic until my 30's!  Once I learned how Spirit communicated, I was excited to share my new knowledge with others.  
Being a psychic or a medium isn't a GIFT. It's a skill, and I can help you become an intuitive master.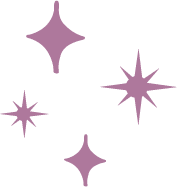 My spiritual path started when my grandma passed away in 2011. After her passing, I got really sick and had to turn to untraditional techniques to get better. That's when I learned about my abilities.
At this time, I was already married and settled down.  Imagine the talk I had to have with my skeptic husband: "Hi honey, I found out I'm psychic and can talk to the dead!"
To both of our surprises, I went from sick to psychic. I went from broken and broke to healed and happy. Tuning into my "gifts" helped me get off ALL my medications and transformed my world from the inside out.
Now I love helping others transform their lives.
I help them see that much of the time it's their gifts they don't even know they have that is making them experience so much anxiety and fear.
In fact, this is why I wrote the book, Anxiety to Angels.
​

I used to think gifts were just for the exceptional.   But I finally realized that everyone can tap into the psychic realm and everyone has the ability to chat with those that have passed on.
My passion is to show you how.
I am a certified psychic medium, a Level II Holy Fire Reiki Practitioner, and a Pranic Healer. I've trained under some amazing spiritual leaders such as Gabby Bernstein, John Holland, and Lisa Williams.  
I've done hundreds of readings for people all over the world, am a certified life coach and the author of Anxiety to Angels and The Day the Sun Slept In.