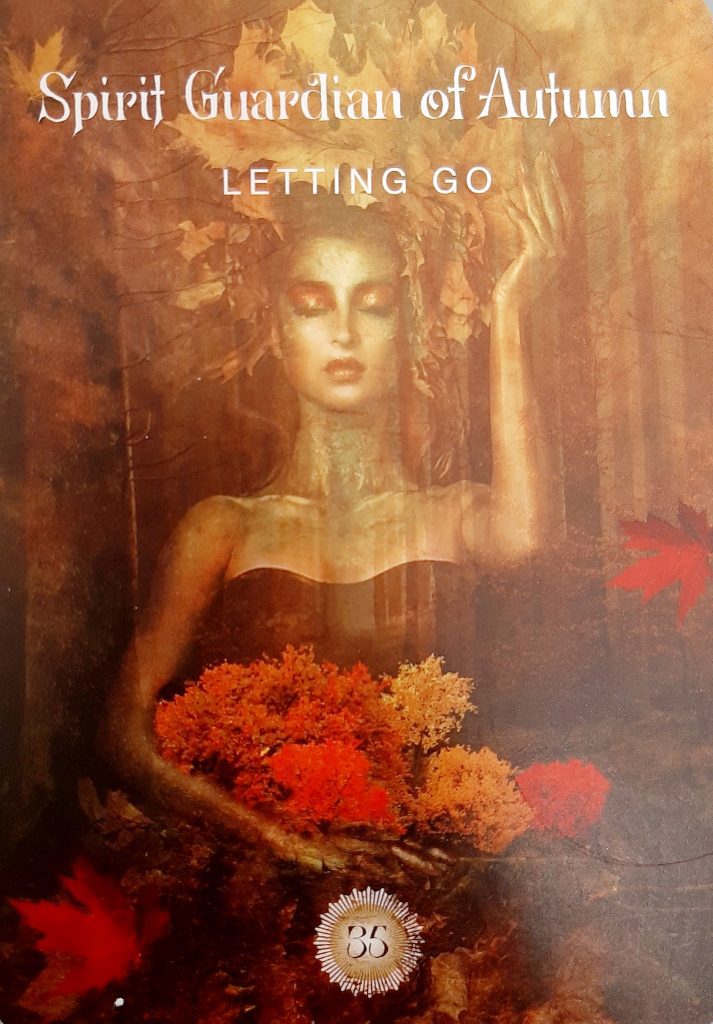 35: Spirit Guardian of Autumn: Letting Go
Red, orange, yellow, and brown leaves flurry around you in a warm autumn wind. A small zephyr creates an upward spiral of leaves, directed by air spirit in the dance of color and light. In the great circle of life, the trees lose their leaves in the fall so that new growth can occur in the spring. It is part of the natural cycle of life.
Surrender. All is well.
You don't have to do it alone! Spirit is at your side. Letting go can heal the need to be in control, the stress of unfulfilled expectations, the anguish of needing to decide how things should be, and the tension of wanting others to act in a particular way. Those things lead to unhappiness.

Letting go opens the space for relaxation, healing and success. Now is the time to surrender. Open to your inner guidance. When you let go, the creative forces of the universe can flow through you!
Deck: Sacred Forest Oracle
Author: Denise Linn