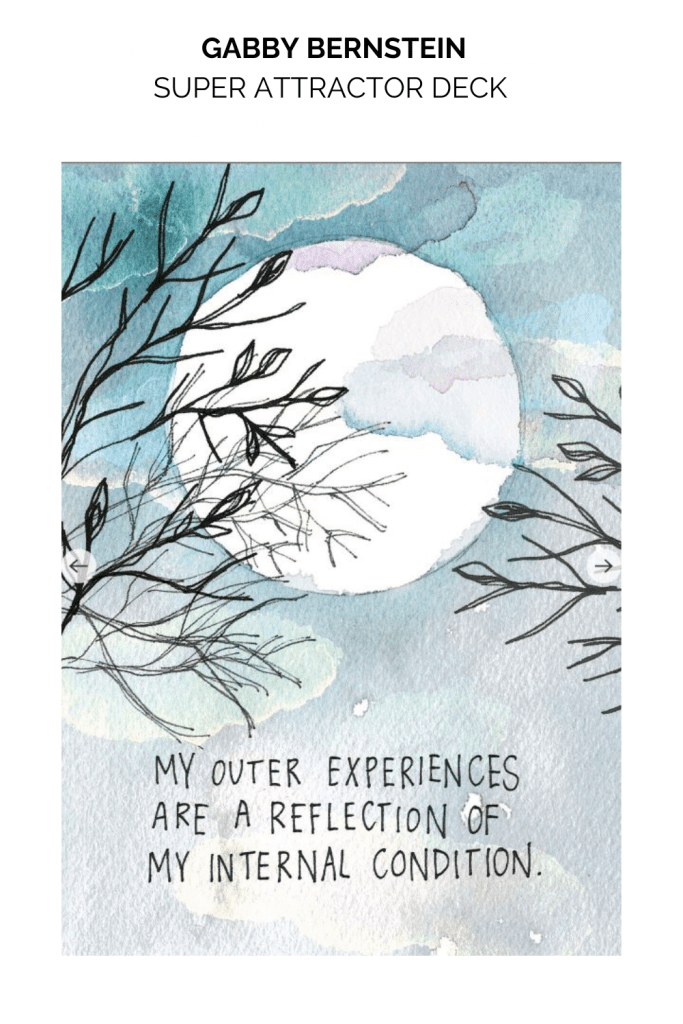 "My outer experiences are a reflection of my internal condition." 🌤
our outer world is a direct reflection of your inner world. If you want to change the world you see, start working on your inner world! Sometimes we consider our problems as resulting from outside conditions, but often times they have to do with our thoughts being out of alignment.
You are continually shaping the world around you as a result of conscious and unconscious thoughts. Reality is but a mirror reflecting your inner world.
Deck: Super Attractor
Author: Gabby Bernstein