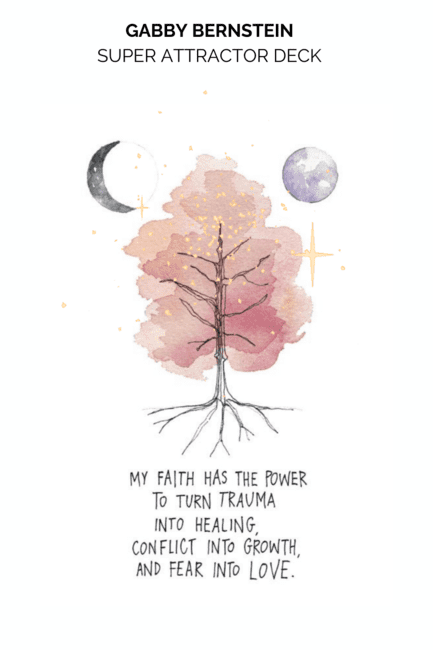 "My faith has the power to turn trauma into healing, conflict into growth, and fear into love."🙏
When we don't trust or remember our true power or when we feel like life is just happening, trauma, conflict and fear stay dominant and are what we will experience as our reality.
Our faith shines light on a different reality and it's an obvious choice. Despite the trauma, conflict and fear we will rise above!
Deck: Super Attractor
Author: Gabby Bernstein