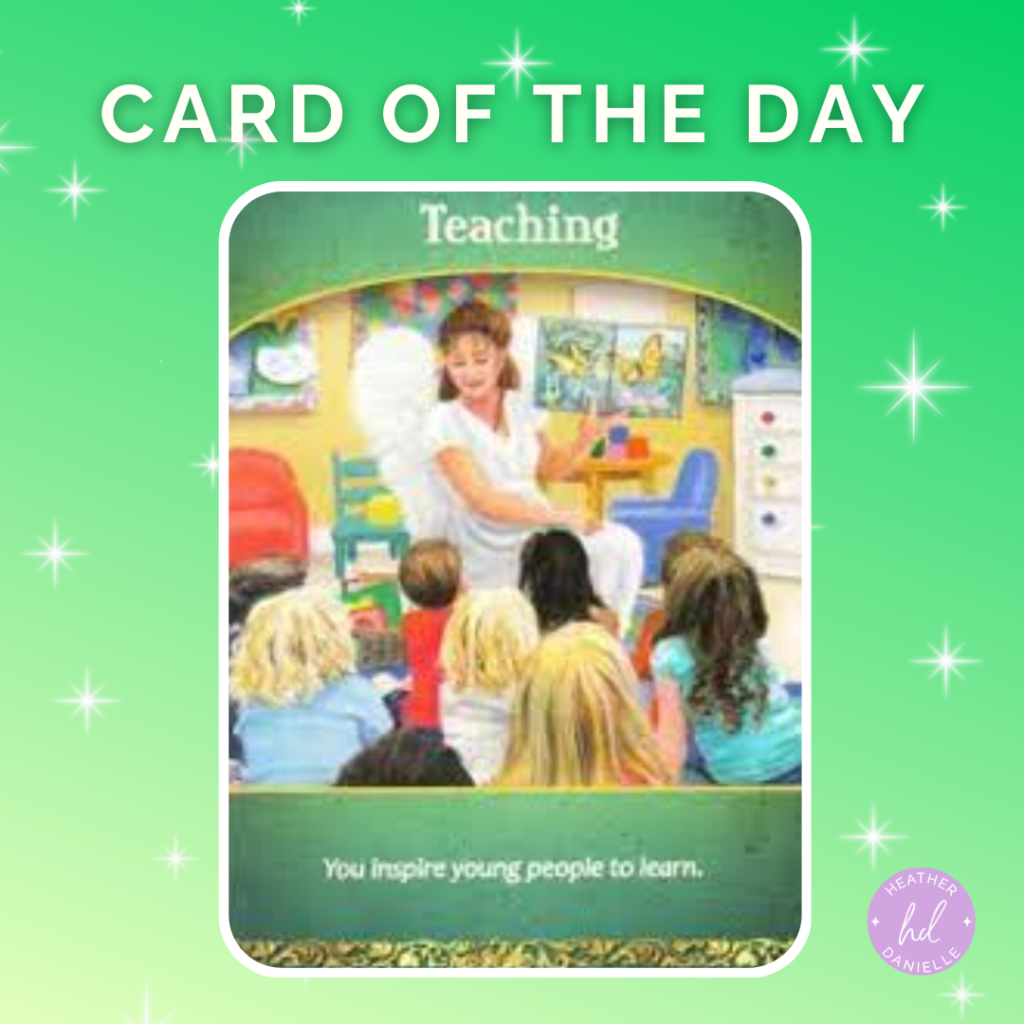 "You inspire young people to learn."
You have a special gift of inspiring others with your words, knowledge and life experiences. The angels are saying these gifts makes you a natural teacher. Whether you enjoy working with children or adults, the angels say you have a natural ability to connect with people and teach others valuable information that will strengthen their skills in life.
If you've never explored the thought of teaching, the angels are encouraging you to ask yourself a few questions, such as; 'What am I passionate about? What topics do I enjoy talking about with others? Do I enjoy being around children or adults? Would I enjoy presenting information in person, such as a classroom setting or at a distance, such as online? Would I need any type of certification, training, or education in the area I feel called to teach?'
You may be inspired to host a meetup group and present information you are passionate about with other like-minded individuals. The angels are encouraging you to explore all your options.
Deck: Life Purpose Oracle Cards
Author: Doreen Virtue