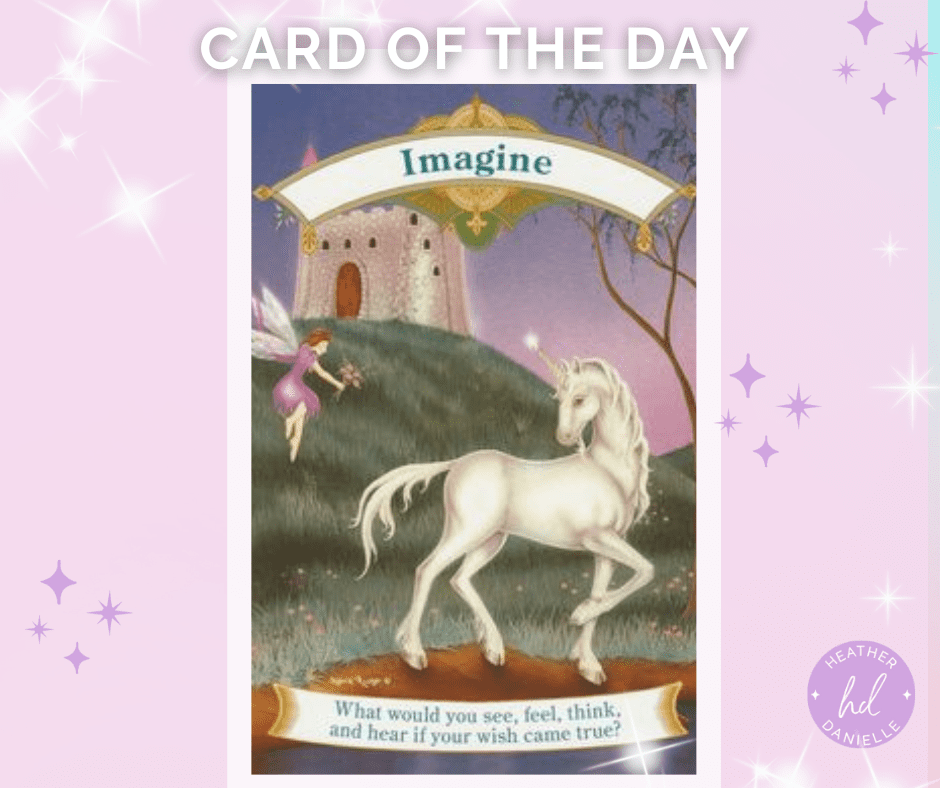 Imagine🧚‍♀️

What would you see, feel, think, and hear if your wish came true?
When you imagine your dream coming true, you help make it happen. This card asks you to think of a wish that you really want, and imagine that it has come true. Next, close your eyes and notice how your body feels while you think about your wish. How do you feel – excited, happy, nervous, or some other way? Do you feel tingles anywhere in your body? What else do you feel?
Now, notice what you see when you imagine your wish coming true. What people, colors, and things do you see? What do you see yourself doing as your wish comes true? What else do you see?
Then, listen for any words that you hear in your mind. What do you hear? What do you think it means? At this point, focus on your thoughts as you think about your dream. Do you have any ideas? Anything else that you think?
When you imagine your dream coming true, and notice all your feelings, thoughts, words, and visions, you help make it happen!  This is the power of the human imagination. It's sometimes called "faith".  You may be surprised when your wish comes true in a better way than you think. Let yourself see all sorts of wonderful dreams and wishes. And have faith that they'll come true in ways beyond your greatest imagination!
Deck: Magical Unicorn Oracle Cards
Author: Doreen Virtue