Here are six ways that you can help the world without spending money. So maybe a few of these you've heard before, and I know that a few of them may be new to you. These will require no extra money and some won't require any extra time.
In a world that seems crazy, it's important to remember we can still make an impact. We still have power to make a difference and it can all start with these 6 ways…
Six Ways to Help the World…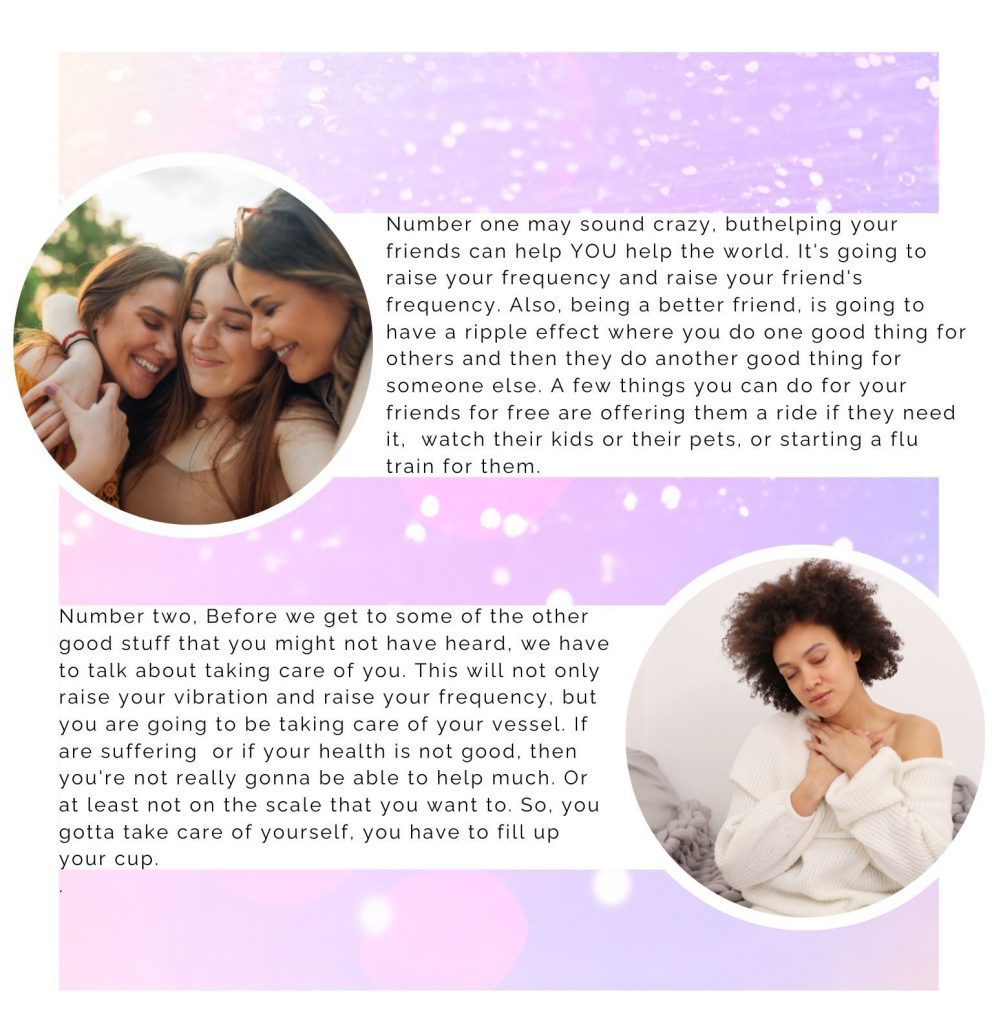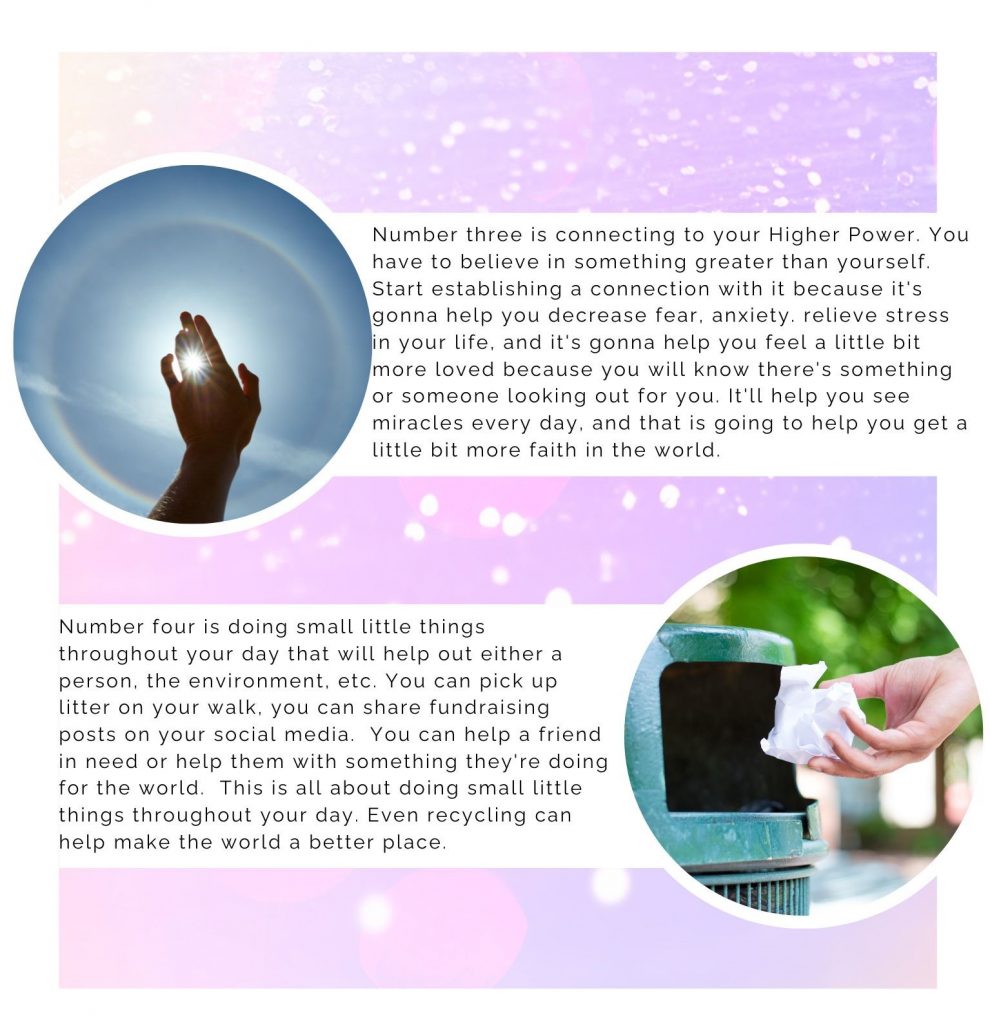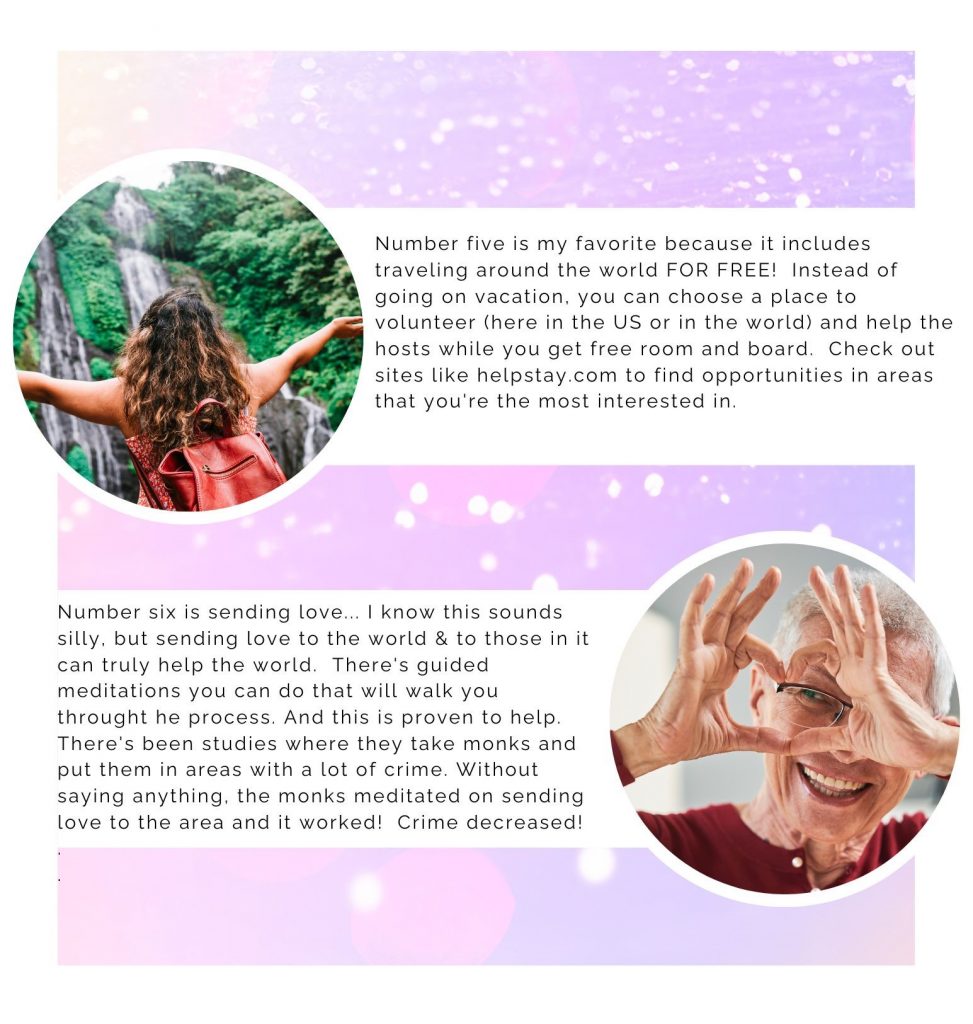 Which one of these do you think you can start doing today? If you need more ideas, check out my podcast epsiode, 20 Ways to Help the World. It will give you more details and more ways that you can start making an impact asap.