Do you LOVE Oracle decks as much as I do? Right now, I have 50 decks and counting.
Oracle cards are a FUN way to get insight from Spirit.
They're a tool you can use to give yourself guidance or for those around you.
Let's get started!

Here are my Top 5 MUST HAVE Oracle Decks:


---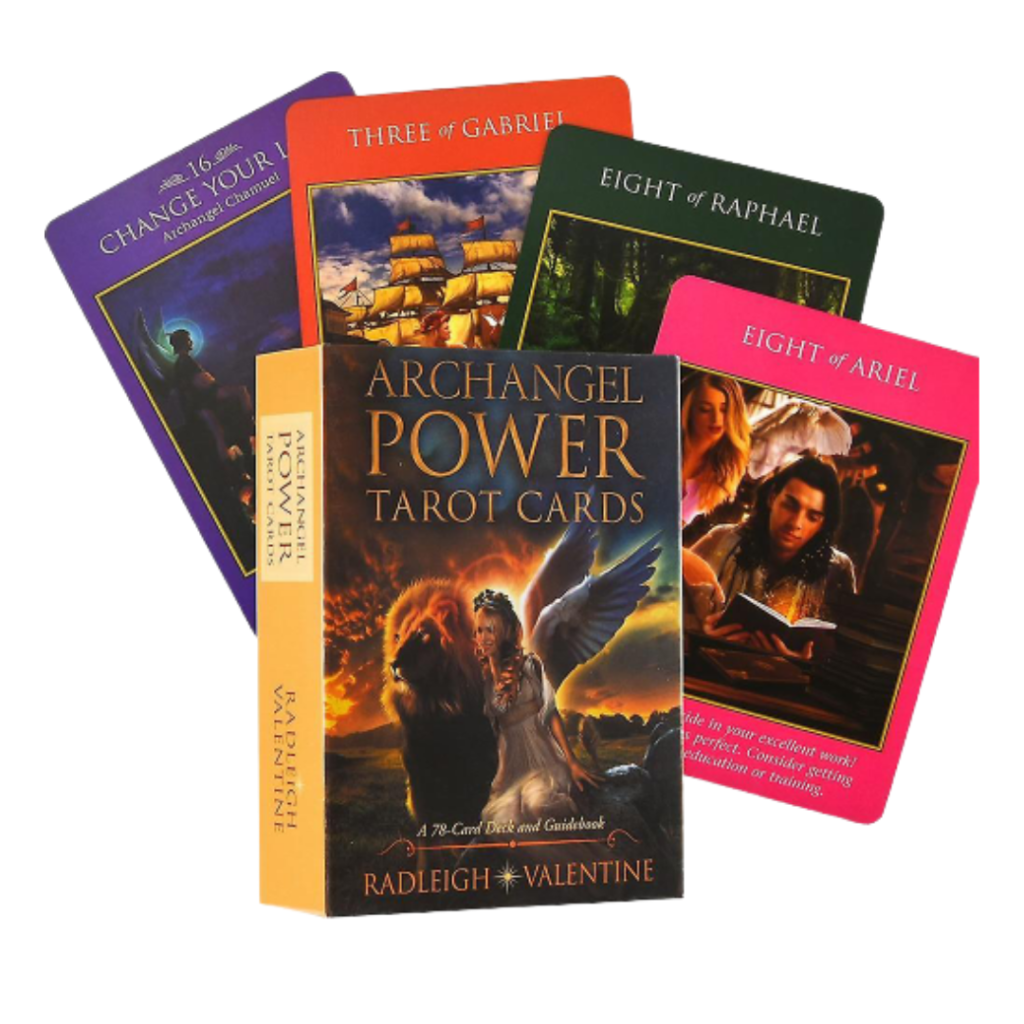 NUMBER 1:
ARCHANGEL POWER TAROT CARDS
BY RADLEIGH VALENTINE
Yes, these say that they're Tarot cards, but they're actually a hybrid of Oracle and Tarot. They have the 78 cards, major and minor arcana like the Tarot, but they don't follow the same naming convention.
These cards offer such incredible insight. Not only do they have a small written description on the card, but the detail in the art allows you to intuitively pick up many other details.
Within this deck, I'm able to see months, locations, and also obvious signs whether or not whom I'm reading for is on the right path.
---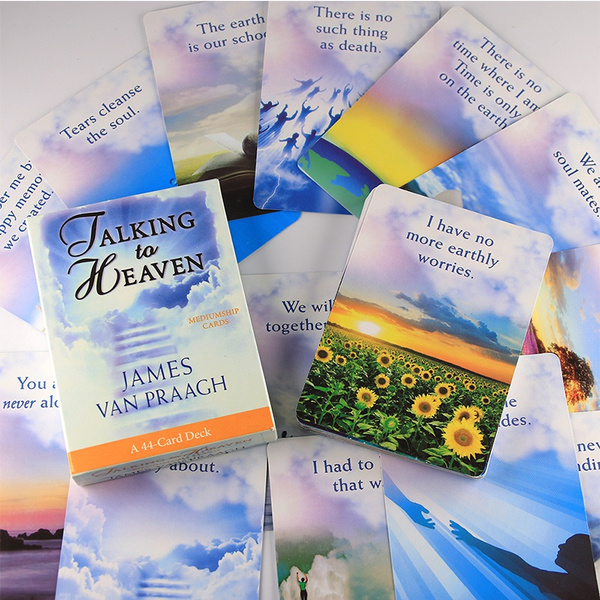 NUMBER 2:
TALKING TO HEAVEN MEDIUMSHIP CARDS
BY JAMES VAN PRAAGH
These cards are always next to me when I do readings because they offer clear evidence from the Other Side. These cards are straight forward and to the point. They allow you to get an incredible message from your passed loved one or for someone that you're reading.
I use these cards at times to confirm what the Spirit is telling me from the Other Side.
These cards help me confirm messages from Spirit including how they're surrounded by animals, how they're sending butterflies as signs, or how they're really wanting those here to remember how they LIVED and not put so much emphasis on the way they passed.
---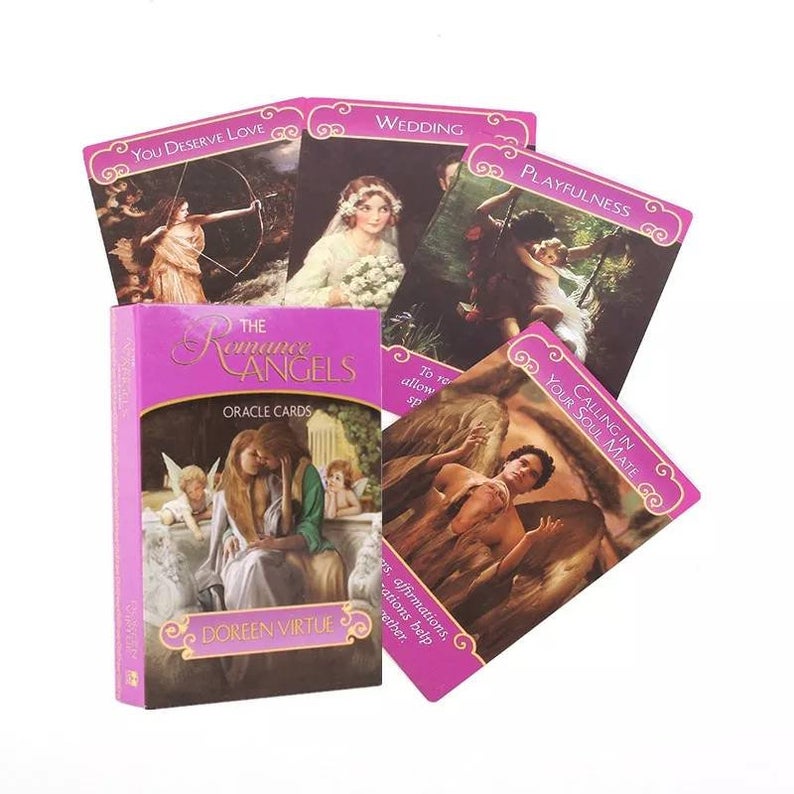 NUMBER 3:
ROMANCE ANGELS ORACLE CARDS
BY DOREEN VIRTUE
As you probably know, Doreen Virtue has denounced ALL of her Spiritual Work. Her publishing company has honored her wishes, stopped printing her card decks, and books.
However, I still find many of her decks the BEST ones to use. And included on this list is The Romance Angels Oracle Card Deck. Sadly, these are no longer in print. However, you can find replicas online, but the only thing is the cards are an odd size and the book isn't included. (Even though I don't think you'll need the book).
This card deck is a MUST for any person who is looking for a relationship or who is already in a relationship. This is one of the most accurate decks I've ever used! It is straight forward and to the point. If you're dating, pull a card for the guy you're about to have a date with. If you're attached, pull a card to get insight on any current challenges you may be having, or get some insight on how to make your relationship even better.
---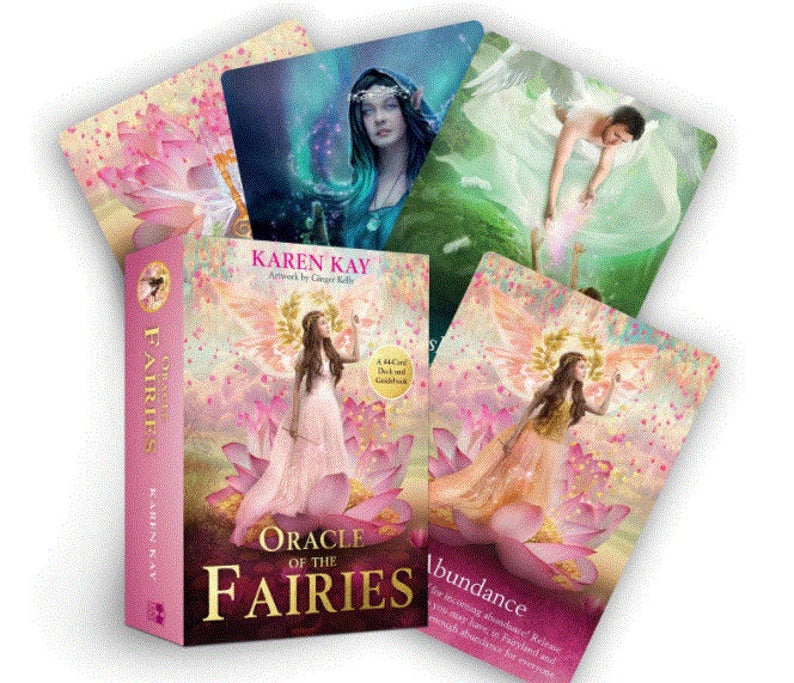 NUMBER 4:
ORACLE OF THE FAIRIES
BY KAREN KAY
Not only is this deck beautiful, but the guidance within these cards are off the hook. It isn't your typical deck. Within these 44 cards, you'll see cards representing challenges, and insight that you won't see in other card decks.
I use these cards when I need a direction, compassionate answer. When I am feeling vulnerable, these cards offer me messages in such a loving way. These cards can also help you discern WHEN it will happen too.
---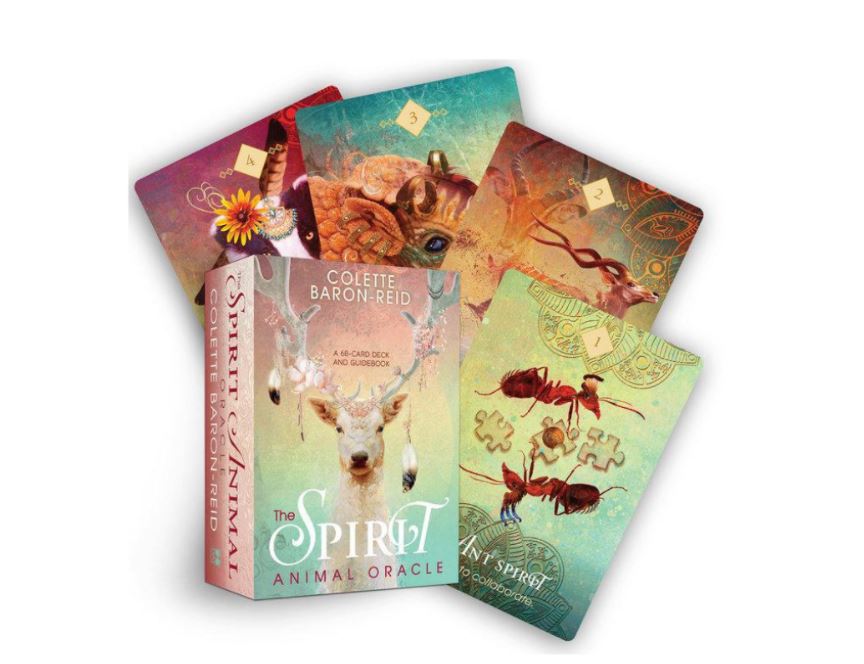 NUMBER 5:
THE SPIRIT ANIMAL ORACLE
BY COLETTE BARON-REID
I couldn't wait to get my hands on this gorgeous card deck. Once they arrived, it didn't disappoint. Not only can you find out your Spirit animal, but you can find out for those around you.
I also use this deck as a refence to animals I am seeing during my day. If I see a deer, I look it up in this card deck. The messages from this deck are always SPOT ON.
This deck has helped me see my client's blocks. It's shown me their strengths, and also what they need to work on. I've been able to confirm what Spirit Animal is with them. The coincidences that go along with this deck are pretty cool!
---

Hope you enjoyed this list of the TOP 5 MUST HAVE ORACLE CARD DECKS! It was hard to condense into just 5, but if I'm doing a reading and want to use cards, you bet-most of these are going to be next to me.
They're also my go-to's whenever I need guidance for myself.
Which one are you guided to use? Let me know in the comments!